Hotel description - Hostel Gem River Edge - Eco Home
The description is mainly written by the owner of the accommodation at
Hostel Gem River Edge - Eco Home, Yala National Park, Sri Lanka

Gem River Edge - Eco home situated in Kataragama - Yala National Park, which is a small town located 238 km South East of Colombo. It's an Eco-friendly home/place for a responsible tourism. We are on the edge of the Gem River (Menik ganga) and on the border of the Yala National Park and very close to the Kataragama complex temple, one of the most visited, sacred multi-religious pilgrimage and here is the largest important annual festival in the island. We are surrounded by beautiful lakes and a large natural biodiversity.

We want to offer to our guests a relaxing experience in harmony with nature.
We organize safaris in Yala National Park to observe the wild life and vegetation; visits to the ancient temple in the jungle Situlpowwa. We have at one's disposal bicycles for tours long the lakes, paddy fields and through small villages on the border of the jungle. We guide the guests to a visit in the multi-religious site and participate in the daily Pooja.
The guest can delight on the Gem River with pleasant clean water and refresh body and mind.

It's an ecological place with 3 comfortable rooms (one is a large family suite) with terrace and sitting area all built in a rustic style using renewable and natural material. Guests can observe in our gardens the daily habits of the animals, lots of birds and natural vegetation. The kitchen and lounge area are made from mud and palm leaves. We serve Sri Lankan cuisine prepared daily (seasonal vegetables), rice and curry, fresh salads, fruit juice, delicious curd and local sweets.
We share a comfortable and traditional atmosphere where everybody are welcome to join for an unforgettable stay and experience.


Other informaion for this Hostel
The guests ho have driver the full board is 15USD.


How to get there - Gem River Edge - Eco Home Hostel
Gem River Edge Eco home is in Kataragama, located 238 km South East of Colombo and 275 km from Sri Lanka's international airport. We are 3km from the Kataragama town and on the border of the Yala National Park which is about 5km from the Kataragama entrance.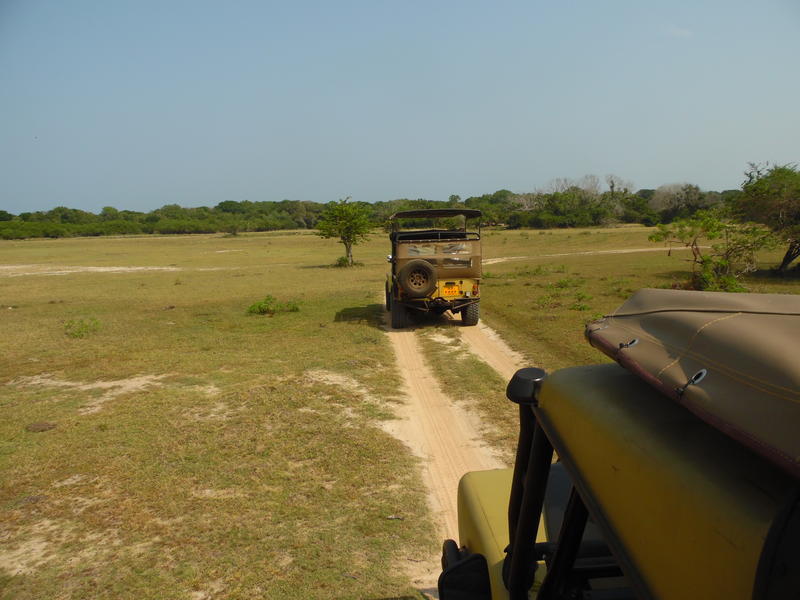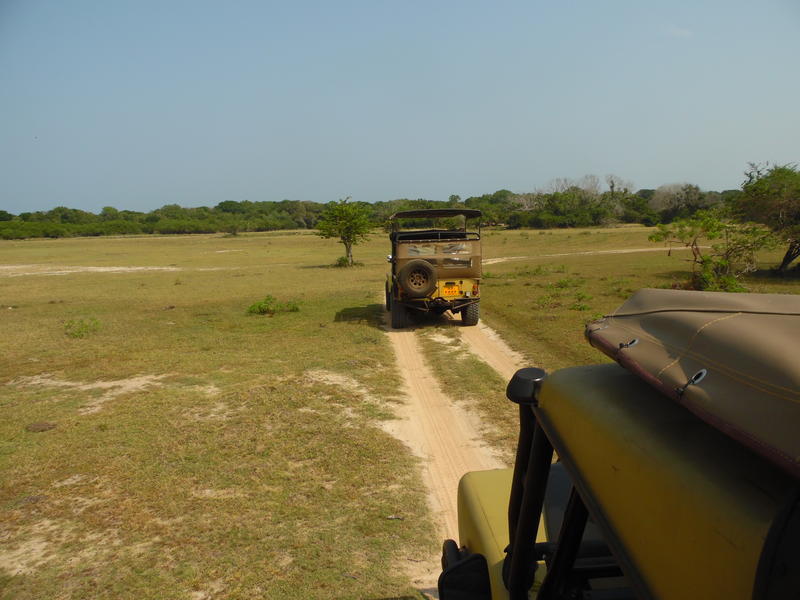 Hostel Gem River Edge - Eco Home, Yala National Park Sri Lanka
| | | |
| --- | --- | --- |
| Hostel Gem River Edge - Eco Home, Yala National Park Sri Lanka | Hostel Gem River Edge - Eco Home, Yala National Park Sri Lanka | Hostel Gem River Edge - Eco Home, Yala National Park Sri Lanka |
| Hostel Gem River Edge - Eco Home, Yala National Park Sri Lanka | Hostel Gem River Edge - Eco Home, Yala National Park Sri Lanka | Hostel Gem River Edge - Eco Home, Yala National Park Sri Lanka |
| Hostel Gem River Edge - Eco Home, Yala National Park Sri Lanka | Hostel Gem River Edge - Eco Home, Yala National Park Sri Lanka | Hostel Gem River Edge - Eco Home, Yala National Park Sri Lanka |
| Hostel Gem River Edge - Eco Home, Yala National Park Sri Lanka | Hostel Gem River Edge - Eco Home, Yala National Park Sri Lanka | Hostel Gem River Edge - Eco Home, Yala National Park Sri Lanka |
| Hostel Gem River Edge - Eco Home, Yala National Park Sri Lanka | Hostel Gem River Edge - Eco Home, Yala National Park Sri Lanka | Hostel Gem River Edge - Eco Home, Yala National Park Sri Lanka |
| Hostel Gem River Edge - Eco Home, Yala National Park Sri Lanka | Hostel Gem River Edge - Eco Home, Yala National Park Sri Lanka | Hostel Gem River Edge - Eco Home, Yala National Park Sri Lanka |
| Hostel Gem River Edge - Eco Home, Yala National Park Sri Lanka | Hostel Gem River Edge - Eco Home, Yala National Park Sri Lanka | Hostel Gem River Edge - Eco Home, Yala National Park Sri Lanka |
| Hostel Gem River Edge - Eco Home, Yala National Park Sri Lanka | Hostel Gem River Edge - Eco Home, Yala National Park Sri Lanka | Hostel Gem River Edge - Eco Home, Yala National Park Sri Lanka |
| Hostel Gem River Edge - Eco Home, Yala National Park Sri Lanka | | |
Facilities
- Breakfast Included
- Restaurant
- Internet Access
- Laundry
- Airport Pick Up
- Bicycle Hire
- Linen Included
- Bar
- 24 hour reception
- Bike Parking
- Free Carpark




Gem River Edge - Eco Home
Keselkoratuwa - Sella Road , Mailagama - Kataragam
91400, Yala National Park
Yala National Park , Sri Lanka